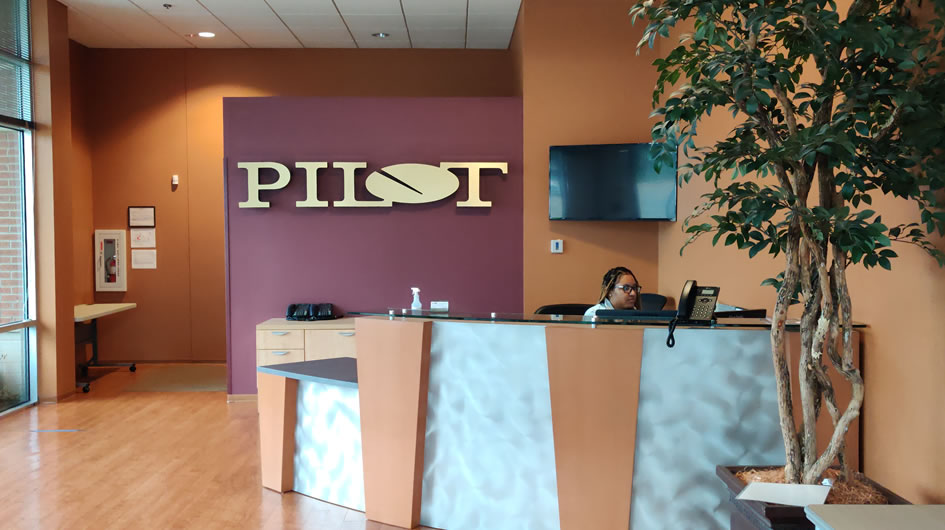 Customers, not shareholders. As a family business, we don't have to answer to outside shareholders, venture capitalists or some outside board, we get to decide what is most important to the operations of our company. And we will always choose what is best for our client and what is best for our adjuster. If we do that, we know everything will work out in the end.
Customer experience
Pilot works with thousands of customers daily who have experienced an incident that they didn't want, nor did they expect. The reason we exist is to engage with those customers and make them whole. We accomplish this through a combination of experience, expertise and extraordinary customized, customer service provided by real people, who really care.
Always on
Pilot's supports customizable, 24/7, end-to-end claim handling, from first notice to claims resolution. We handle hundreds of thousands of claims transactions annually.
Pilot's facilities infrastructure consists of nearly 500,000 square feet of turn-key office space. Additionally, we have decades of experience standing up emergency facilities country-wide on short notice.
Pilot's unified messaging and communication platform Claims Command provides the ability to scale a large contingent of remote workers in a closely supervised, networked -environment.
Pilot's use of AI and machine learning enables efficient property inventory capture utilizing visual recognition systems.
Management Oversight & Reporting –
Pilot has repeatedly demonstrated the ability to mobilize thousands of field resources within 72 hours, in response to crisis and disaster management needs.
Pilot's team of experienced operations managers have an average of 15 years of diverse service in response to Federal and private sector emergency and catastrophic events across the U.S.
Pilot has the resources and capability to provide inspection-based services anywhere in the country for data collection and/or site surveys.
Pilot's customizable resource tracking systems enable us to monitor resource location and status, workflow and compliance through our proprietary data analytics.